A friend offered me his cadillac today for my wagoneer: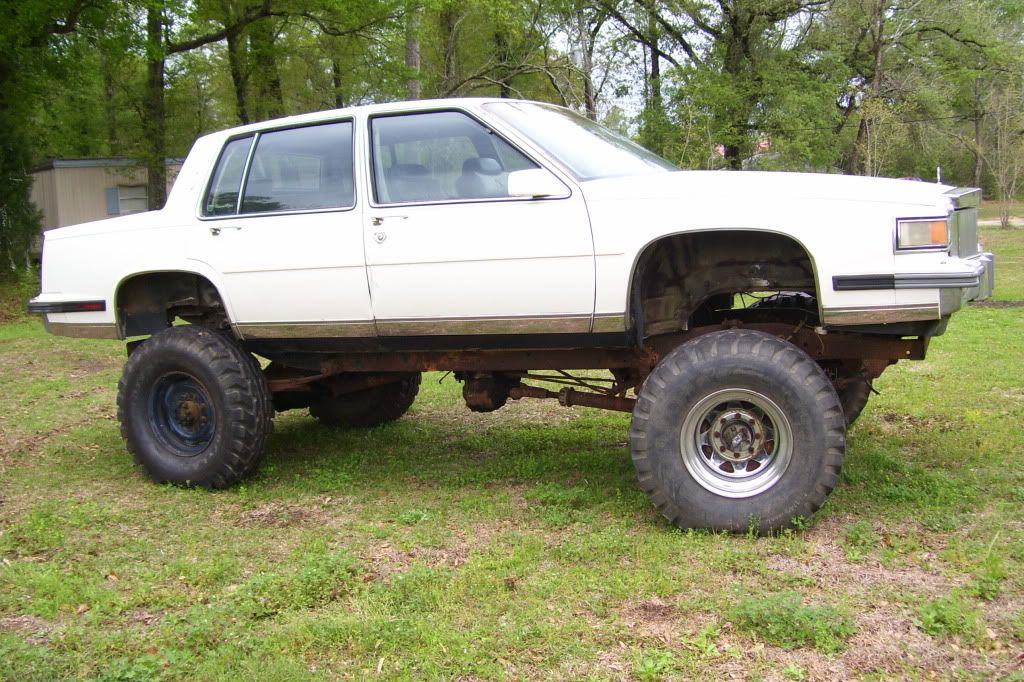 for:
His cadillac is on a military truck frame with 36" military tires. Engine has been pulled, but still has drivetrain all hooked up. He has a big block in another old cadillac that would go with it, we would just have to install it, hook up a clutch pedal, put a carburetor on it instead of throttle body or whatever, and that's about it other than brakes. Looks like something fun to have. I rode in it when it had the other motor. pretty interestin to say the least haha
And yes, if I was to get this, I would be in over my head most likely.