picked this up off of craigslist last night. had to drive to denver to get it.
here are the specs
92 jeep yj
4.0 5speed
brand new set of 33" bfg km2's
decent pair of afrtermarket bumpers
rock sliders
hard top and safari top
needs a new windshield
could use lower gears and of course lockers
once i sell my truck i'll be on the lookout for a yj dana 30 with 4.10s and an 8.8 with 4.10s for the rear.
other than that its pretty much ready to roll besides needing a new radio. on with the pics. all of the snow in the pics is from the last 2 hours :(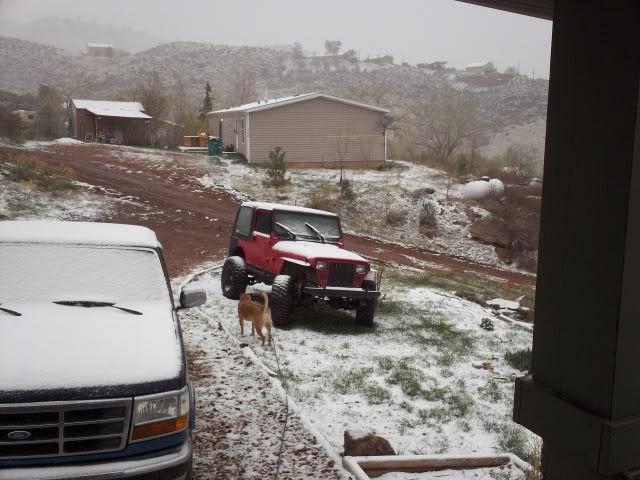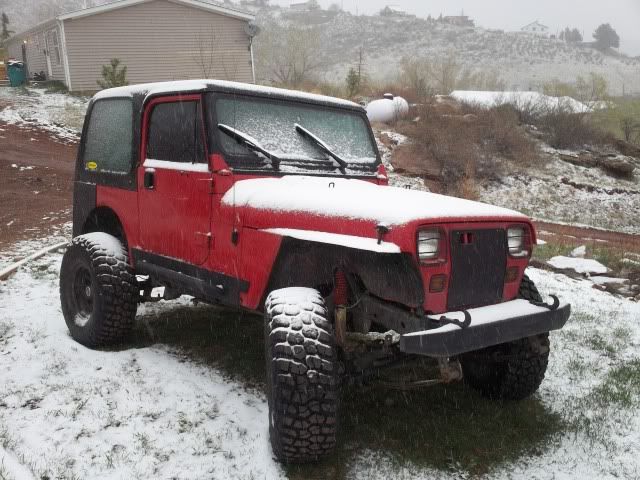 92 yj 33's and some other junk